cocoon™ for twins
lightweight newborn solution
cocoon™ for twins
mountain buggy
SKU:
Product Code: MB-CNTWIN_V1CAN
lightweight newborn solution
Perfect for parents of twins wanting a simple, lightweight, newborn solution that seamlessly clips on and off the buggy - and for use as an off-buggy lie-flat sleep solution.
Your twins can now continue their unique bond, and lie close together in one shared, safe and cosy environment - enabling that same sense of togetherness they had in the womb.
cocoon™ for twins pairs perfectly with nano duo™, and is also compatible with duet™ and duet™ as a single.
Explore the twin essentials collection here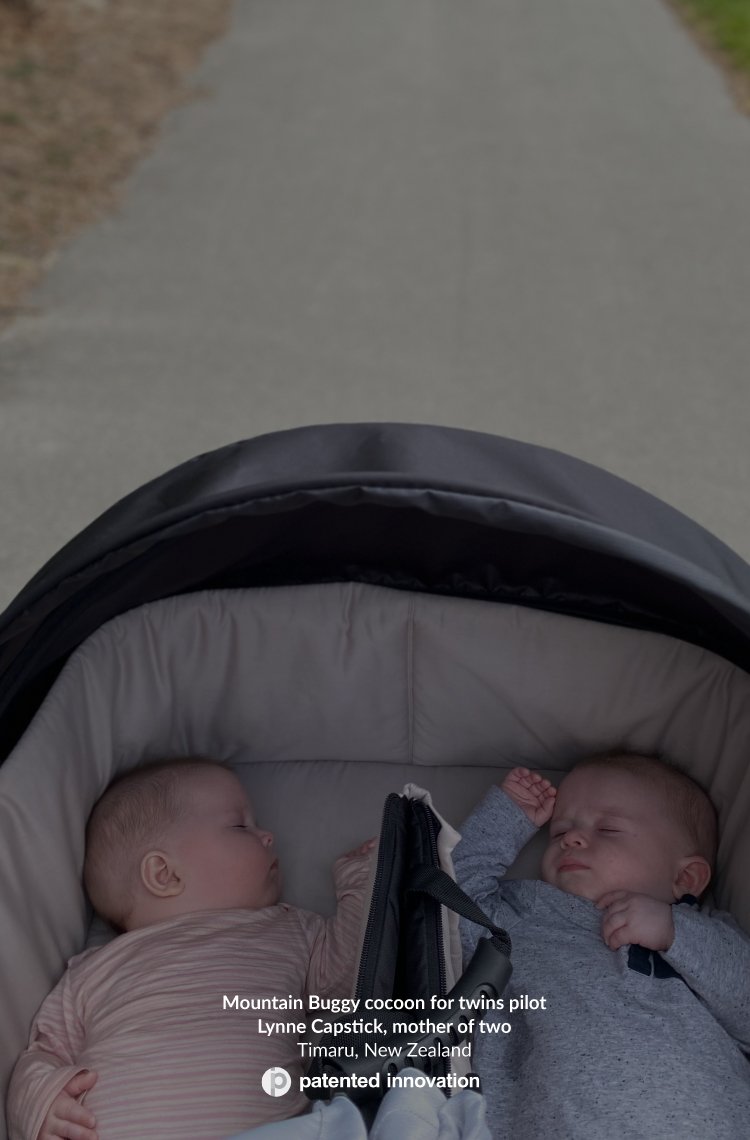 "The cocoon for twins transforms the nano duo buggy into a magical sleep genie - so warm, dark and cozy."